New Zealand Bullion Depository was created as we felt there was a large gap in the precious metal storage industry, being the ability to secure large values effectively and safely while providing exemplary service. New Zealand Bullion Depository LP was created with the goal to provide the safest, private, secure precious metals storage service in the world.
Our purpose built vault combines the best in state of the art electronic security, combined with the best in physical security. Utilizing military technology, state of the art electronic monitoring and cutting edge material we have a vault rating that provides us full insurance cover for all deposits through Lloyds of London.
In addition to physical security, your privacy and confidentially are of paramount importance to us. Your contract is only with us (no third parties). As New Zealand Bullion depository is incorporated in New Zealand it is operated under New Zealand Law and New Zealand Jurisdiction only.
We are not a bank, and as such, storing metal with New Zealand Bullion Depository allows you to be outside of the banking system, so for your peace of mind our internal due diligence processes are regularly audited and updated to ensure we protect and maintain your confidentiality and that we exceed any legal requirements.
We recognise that these measures are meaningless without trusted people behind them. Our people have been involved with investing and working in the bullion industry since the 1970's and have a combined experience in Bullion, Banking, Finance, Accounting and Governance of over 100 years.
---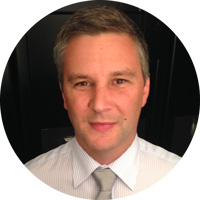 Michael O'Kane - Chief Operating Officer.
Michael is a Kiwi (New Zealander) born and raised in Auckland. Michael has spent the past 30 years working in the finance and treasury sector – initially as an IT manager and then as a FX dealer.
He helped create the New Zealand Mint Bullion exchange, and was Head of the Bullion Department, prior to leaving to establish the New Zealand Bullion Depository in 2012.
Christopher – Director – Finance and Administration
Chris is a Kiwi (New Zealander) born in Wellington and raised in Auckland. Chris is a Chartered Accountant and a member of the New Zealand Institute of Chartered Accountants.
He studied at the University of Auckland where he graduated with both a Bachelor of Commerce and a Bachelor of Arts degree. Chris spent 12 years working at PricewaterhouseCoopers ("PwC"), in Auckland, New Zealand (7 years) and in Singapore (5 years).
Chris worked at PwC Singapore as a Senior Manager and while there Chris was instrumental in the creation of the PwC Singapore Entrepreneurial and Private Clients team and the Corporate Support Services team.
Steve – Manager, Operations
Steve is a Kiwi (New Zealander) born and raised in Auckland. Steve has more than 25 years of business experience in various management roles. Working in the New Zealand bullion industry as Head of Production, he has been responsible for the physical handling of precious metals, encompassing all aspects of bullion manufacture, from melting down and casting, to coining and quality control. His roles have involved full responsibility for the custody, storage, processing and distribution of bullion and numismatic products from around the world.
Telephone: +64 9 551 0465 email: enquiries(at)nzbd.com